Enhancing Interiors with Quality Blinds and Curtains in Ballarat
When the time comes to beautify and enhance the living space of your home, blinds and curtains play a significant role, and to make this journey memorable, KW Furnishing always stands with you. In Ballarat, we not only provide a wide range of blinds and curtains but also focus on the satisfaction of our customers. We know that blinds and curtains are more than window coverings, they allow you to control privacy and light. They also elevate the aesthetics and style of your windows and interior space.
No matter, whether you want a warm or relaxed atmosphere, our well-designed and fine fabrics curtains and blinds offer you to direct wherever you want. Along with providing a variety of window coverings, we also offer hassle-free installation, Easy customization and free measure and quote service in Ballarat.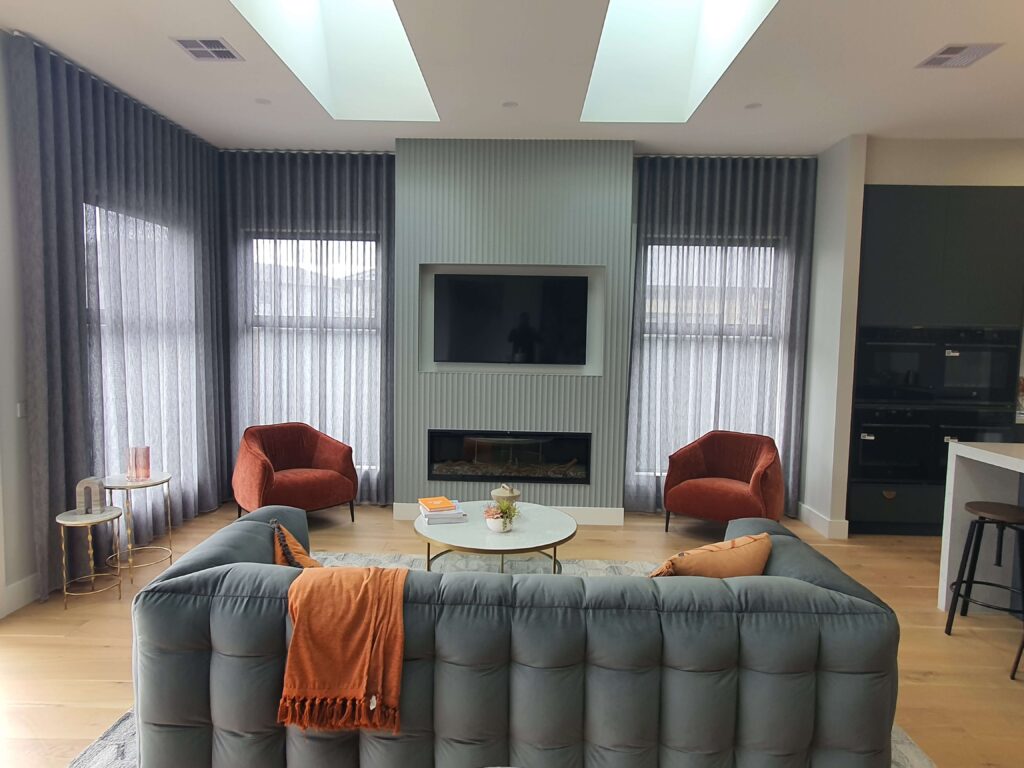 Uncover a World of Options with Blinds in Ballarat
With KW Furnishing, blinds for window coverings not only cover your windows but reflect the fashion and style as well. We offer everything according to your preference and choice. Whatever your requirement is, our commitment is to fulfil it. Our customised products like roller blinds, vertical blinds and blockout blinds have a wide range of benefits like light control, privacy, energy efficiency and versatility. Take advantage and reach out to us
Choose the Best when Shopping for Curtains in Ballarat
When you want to improve the ambience of your interior space, Our wide range of curtains has a crucial role to play. KW Furnishing has been in the field of interior design for several years and has earned a great name. Our comprehensive collection of window coverings including sheer curtains and motorised curtains is more than what you imagine. Along with style and decor, functionality covers it at large. The customization facility makes it easier to choose the fabric, colour and design of your choice.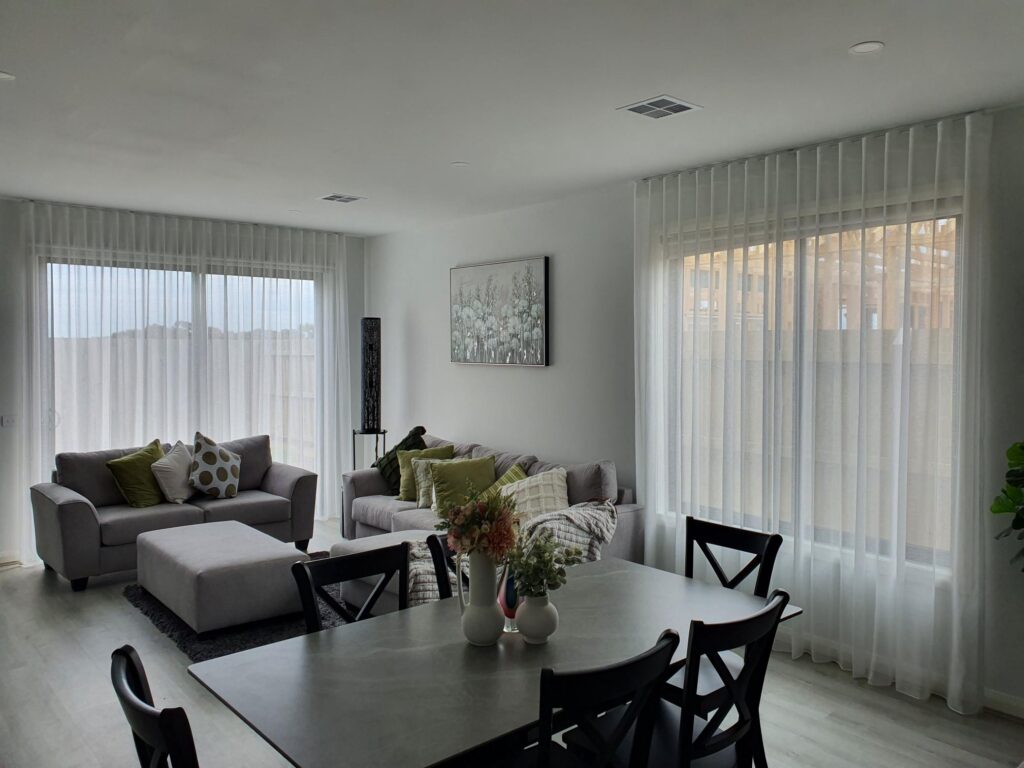 Keep Your Home Secure: Install Security Doors and Plantation Shutters in Ballarat
Our extensive product range also includes security doors and plantation shutters in Ballarat where you can feel secure and safe with our products. If you want to improve privacy and regulate the light and temperature, noise control, and quality look of your home rooms, our plantation shutters are the best options. Along with window treatment, security doors are an essential element ensuring safety and security from outside. We offer aluminium security doors made with sturdy and reliable material with style and a well-designed frame in Ballarat.
Reason To Choose KW Furnishing
We have range of products for you
We believe in transparency and product quality. Our products allow you to realize authenticity and genuineness which makes us your first choice. We are here to attend to you always. Feel free to consult with us. Never miss the opportunity and grab your chance today. Reach out to us and let us help to suggest the best.