Curtains and Blinds Hoppers Crossing
At KW Furnishing in Hoppers Crossing, we consider your home a place of peace and comfort and to make this a reality we present to you the luxurious range of curtains & blinds in Hoppers Crossing. Our aim is to fill your home with joy and excitement by transforming it into charm and allure. We do not stop here, our perfect installation and free measuring and quote service make it more genuine.
We take pride in providing you with the best service and best quality products. Being in this field for many years, we are the first choice of our associated clients and have made ourselves a part of their choice. If you are looking for window blinds and curtains in Hoppers Crossing then KW Furnishing is eager to be your partner in this service. It is our promise that there will be no compromise on product quality and service.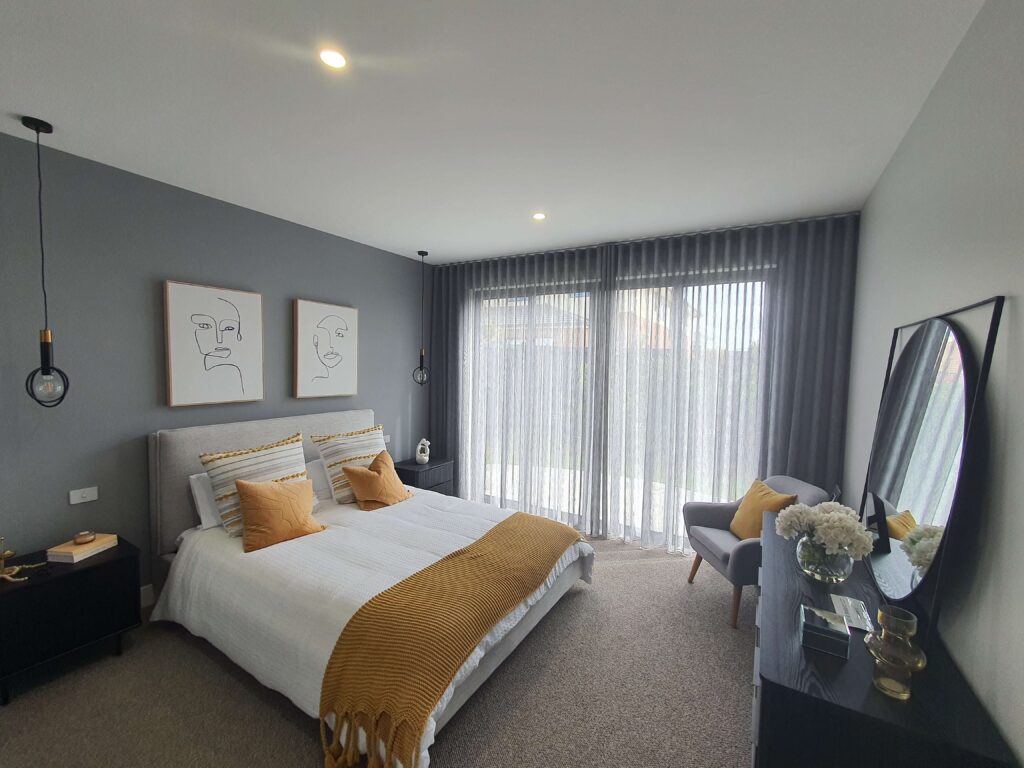 Blinds In Hoppers Crossing - Grab Excellency
We are glad to welcome you to the world of unrivaled refinement aesthetics at KW Furnishing in Hoppers Crossing. We offer an extensive variety of Blinds, from indoor to outdoor blinds range in Hoppers Crossing allows you to feel the luxury and comfort of blinds with us. Not only this but our excellent service of installation and free measurement and quote assistance ensure our relation with the customers.
Indoor And Outdoor Blinds - A Combination of Fashion and Functionality
Indoor and outdoor blinds in Hoppers Crossing provide magnificent window coverings that come in a variety of styles and materials. Where it offers the balance between various improvements to your interior and outdoor spaces, it has many functionalities too. From light control to privacy, it is an essential part of your furnishing design.
Curtains In Hoppers Crossing - Blend Of Style & Function
A curtain is basically a fabric hung over a window that is supported by a panel. Its main purpose is to enhance interior decoration, maintain privacy, and control outdoor light. A wide variety of curtains is available at KW Furnishing in Hoppers Crossing. Matchless designs and styles allure to define their grace and elegance. The best aesthetic enhancement facility allows you to customise the vision of your room, dining room, or home office.
The great functionalities of curtains include privacy, noise control, aesthetic vision, insulation and light control. With our great service, the use of curtains can be enhanced. Don't stop here, We are also providing free measurement and quote service in Hoppers Crossing.
Reasons To Choose KW Furnishing
We have range of products for you
We always stand by the best quality and service when it comes to curtains or blinds in Hoppers Crossing. We are committed to delivering the finest ever products which you are eager to grab. Excellent Customisation service that makes us your choice, so contact us now to transform your home furnishings.
Want to book your quote onsite? Book an appointment to visit us.
Mayur Patel
Krishna Blinds did great job at property. Quick turned around. Easy to communicate. No Fuss. Very affordable prices. Highly recommended this guys.
Parvathy Ramaswamy
Very professional and thorough with the job. Amrit and team delivered as they promised. We got security doors and window with mesh installed all were sturdy and delivered within time and installed perfectly. Good for the price as well.
Kevin D
I am very happy with the excellent quality and the service received. Amrit Bai was very helpful in offering advice on the different options, materials and colours. The staff was very friendly, flexible and available and the installation quick and efficient. We are very pleased with the results and would highly recommend using them in future . 🙏🙏 5 Star Rating Thanks you Guys
Justine Paguio
Highly recommend KW Furnishing Curtains & Blinds! They were professional, great at communicating and patient while we were making our decisions. Our curtains look fantastic!
Minesh Parikh
I would highly recommend Krisna Window Furnishings for any window furnishing needs. Amrit provided excellent service, and the quality of the products is immaculate. The attention to detail in the installation of sheer curtains, plantation shutters, and roller blinds is at a professional standard and makes the product's finish even better! Many thanks to Amrit and the team👍