Reliable Security Doors in Hoppers Crossing
Elevate your home or office doors with security doors in Hoppers Crossing. Want to protect your doors with our reliable security doors? With KW Furnishing's security doors, you can take full control over safety and security. We provide a range of security doors from classic to modern designs that would never go out of style and fashion. Comes in a different range of styles and can hike up your living space vision.
Security doors are not only to cover your safety purpose, they help you to maintain style and fashion as well. They are durable and made from the finest material and will last long.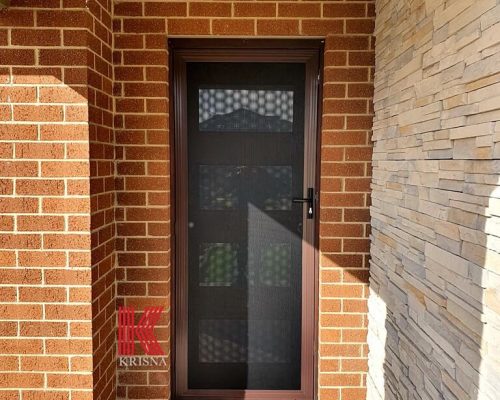 Zero Mistake Installation With Free Measurement And Quotes
With a wide variety of curtains and blinds in Hoppers Crossing, we are also experts in the home or office security door installation that becomes easy and error-free. We offer you free measurements and quotes, which makes the process of building easy. After your approach to us, our experts reach out to you for measures and quotes. We are committed to providing you with the faultless service at a genuine price. Every space is different and with the help of experts, this space can turn into your dream place.
Reason To Choose KW Furnishing
Security doors are not only for security convenience, they allow a magnificent look and create a style to your home. To complete your dream, we at Hoppers Crossing are just a call away. So Don't miss this chance to transform your living and contact us now to guide you through the best process of selecting security doors in Hoppers.